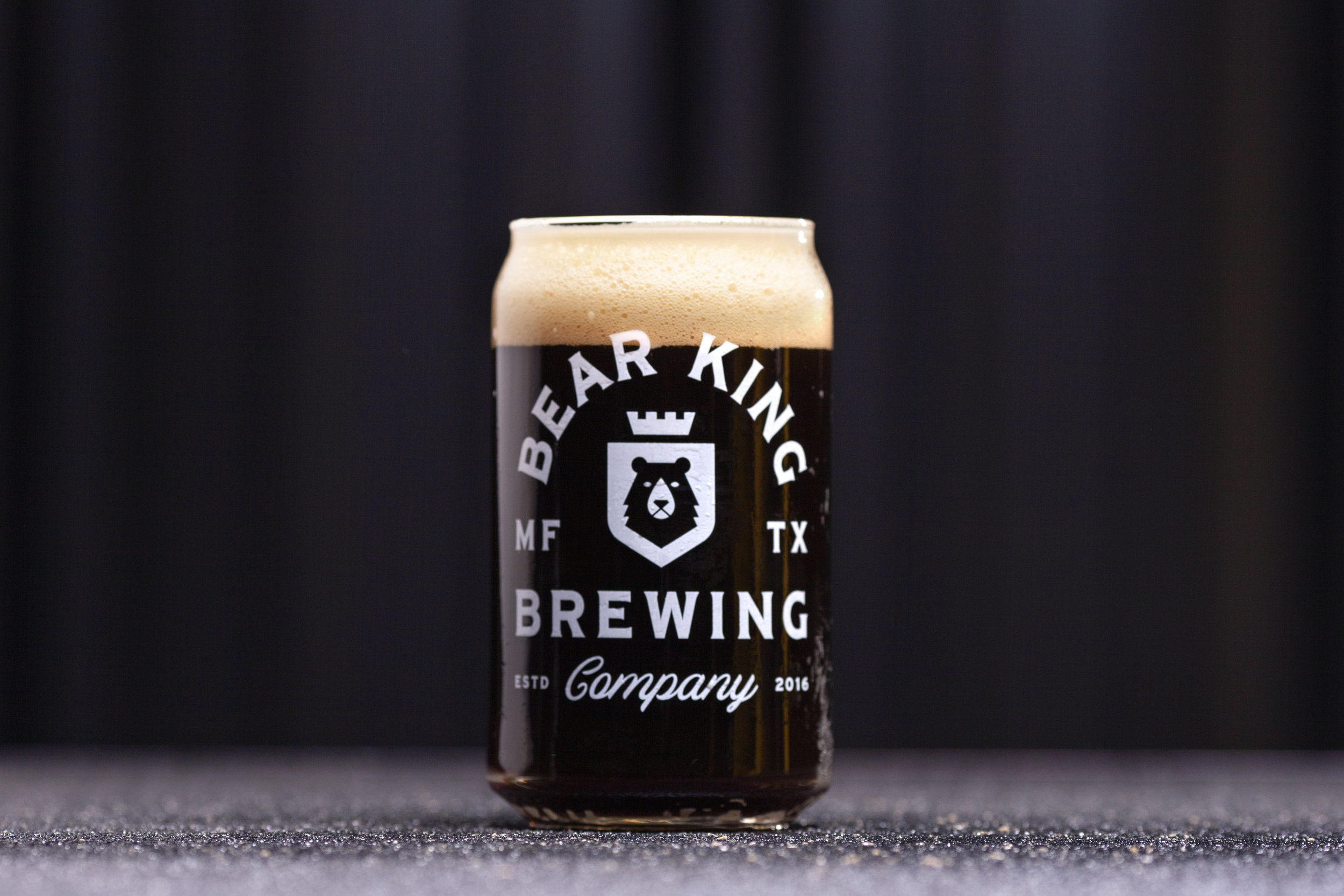 THE BEER
Bear King is all about Camaraderie. It's about spending quality time with quality people enjoying quality beer. It's about telling tales of adventures past, present and future. Just like our beers, those stories are based on heartfelt thought with a touch of imagination.
WANDERING BLONDE
Blonde Ale
ABV 5.4% | IBU 15 | SRM 5
THIS BEAUTIFUL BLONDE BEAR WANDERS IN SEARCH OF SOMETHING JUST RIGHT. SOMETHING THAT'S REFRESHING, MAYBE A LITTLE SWEET. AND NOT HOPPY, JUST NICE AND BRIGHT. WE MADE THIS ONE MALT-FORWARD JUST FOR HER. AND YOU.
SWIGGY
India pale ale
ABV 5.8% | IBU 57 | SRM 7
MEET SWIGGY, OUR EASY-DRINKING IPA. SHE'S A GOOD LOOKIN', CITRUS-FORWARD, SOMEWHAT JUICY BREW WITH A GRAPEFRUIT FLAVOR AND AROMA. IMAGINE A CROSS BETWEEN SOMEONE YOU JUST MET AND SOMEONE YOU'VE ALWAYS LOVED.
WEBSTER'S DILEMMA
pale ale
ABV 5.5% | IBU 41 | SRM 6
WEBSTER IS AN AMERICAN PALE ALE WHO'S A LITTLE BITTER. SEE, HE WAGERED A BET AGAINST HIMSELF AND CAN'T TELL IF HE WON OR LOST. HIS DILEMMA IS YOUR GAIN IN THIS SINGLE-HOP, SLIGHTLY CREAMY PALE ALE.WITH BRIGHT CITRUS NOTES AND A CLEAN FINISH
BIRD'S WORD
pecan porter
ABV 5.2% | IBU 30 | SRM 40
A TRUSTWORTHY BIRD ONCE TOLD US TO KEEP IT LIGHT AND GO NUTS. THAT'S A GREAT PHILOSOPHY FOR LIFE AND FOR OUR AMERICAN PECAN PORTER — A CRISP, ANYTIME PORTER-STYLE ALE WITH NOTES OF ROASTED PECANS AND CHOCOLATE.
MONKEY BRIDGE
HEFEWEIZEN
ABV 5.8% | IBU 15 | SRM 5
ON A FATEFUL NIGHT IN ATHENS, TEXAS A TRAIN DERAILMENT RELEASED A CARTLOAD OF CAPTIVE MONKEYS. THEY ALL FLED, DISAPPEARING INTO THE NIGHT, BUT NOT BEFORE KILLING THEIR HUMAN CAPTORS. WITH NOTES OF BANANA, OUR HEFE IS A PEACE OFFERING TO WARD OFF THE ANGRY TROOP.
WHISPER MAN
BLACK IPA
ABV 6.8% | IBU 60 | SRM 37